Stray Angel Films is excited to introduce a new VFX post-production service now available for use on your next production!
Halide FX is an all-in-one real-time VFX system. It combines camera tracking, keying, 3D rendering, and compositing into a single integrated system. Halide FX is compatible with most professional cinema cameras and any camera support, including handheld, Steadicam, and jibs. The system uses a purpose-built and high-precision camera tracker that works on stages of any size. By integrating the Unreal render engine, the system outputs realistic and dynamic 3D backgrounds on set, ready for editorial.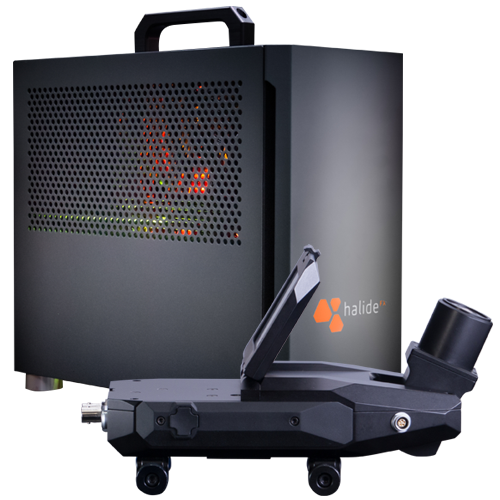 Higher budget productions can use Halide FX's data logging and post-production workflows to dramatically speed up post-production processes and render even higher quality backgrounds. As a result, big-budget productions can continue using their favorite industry tools – such as Maya, V-Ray, and Arnold – with the added benefit of accurate metadata and faster turnaround times. Lower budget shows can potentially skip post-production 3D and camera tracking work altogether, in favor of broadcast-ready comps and backgrounds generated on set. Halide FX is the second generation of real-time VFX systems pioneered by Lightcraft Technology. Its predecessor, Previzion, has been used across film, TV, and broadcast productions in the US and abroad.
Interested in utilizing the Halide FX System for your next project? Email [email protected] or give us a call. We'd love to help!
SimLab covers the HalideFX System: